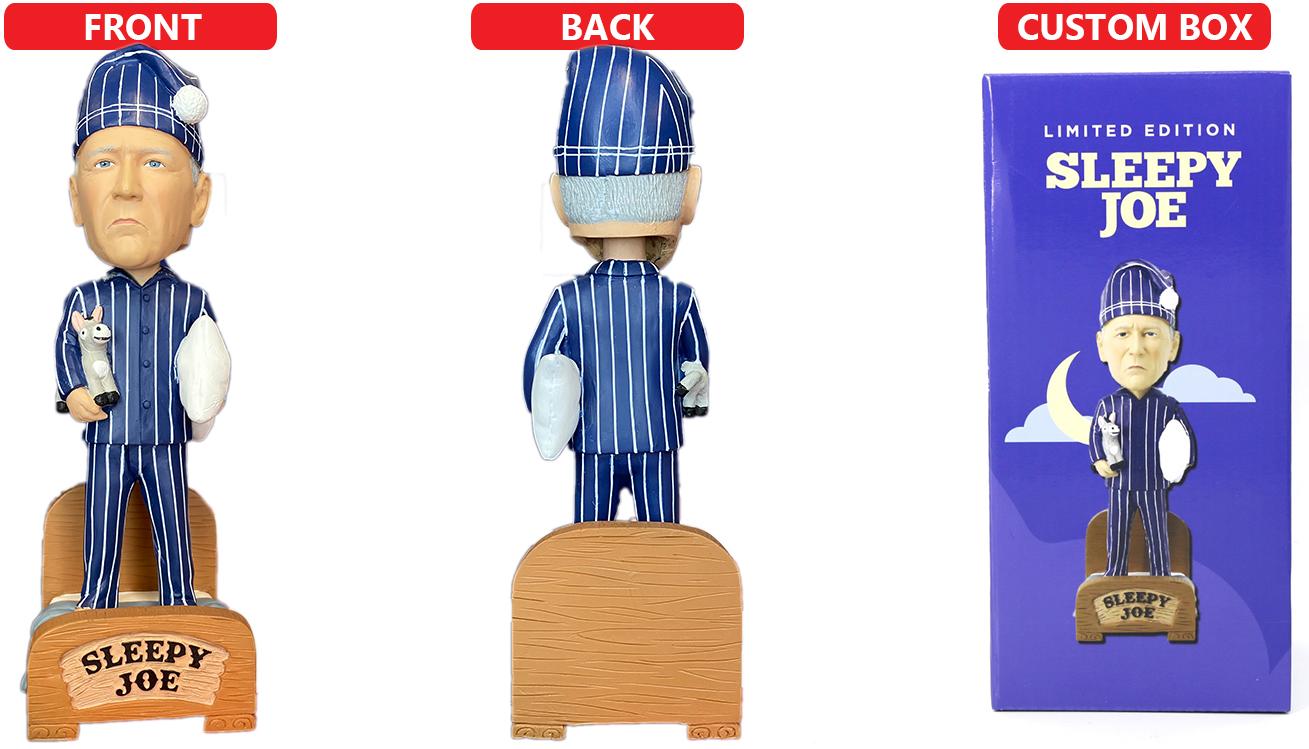 Understanding The Collectible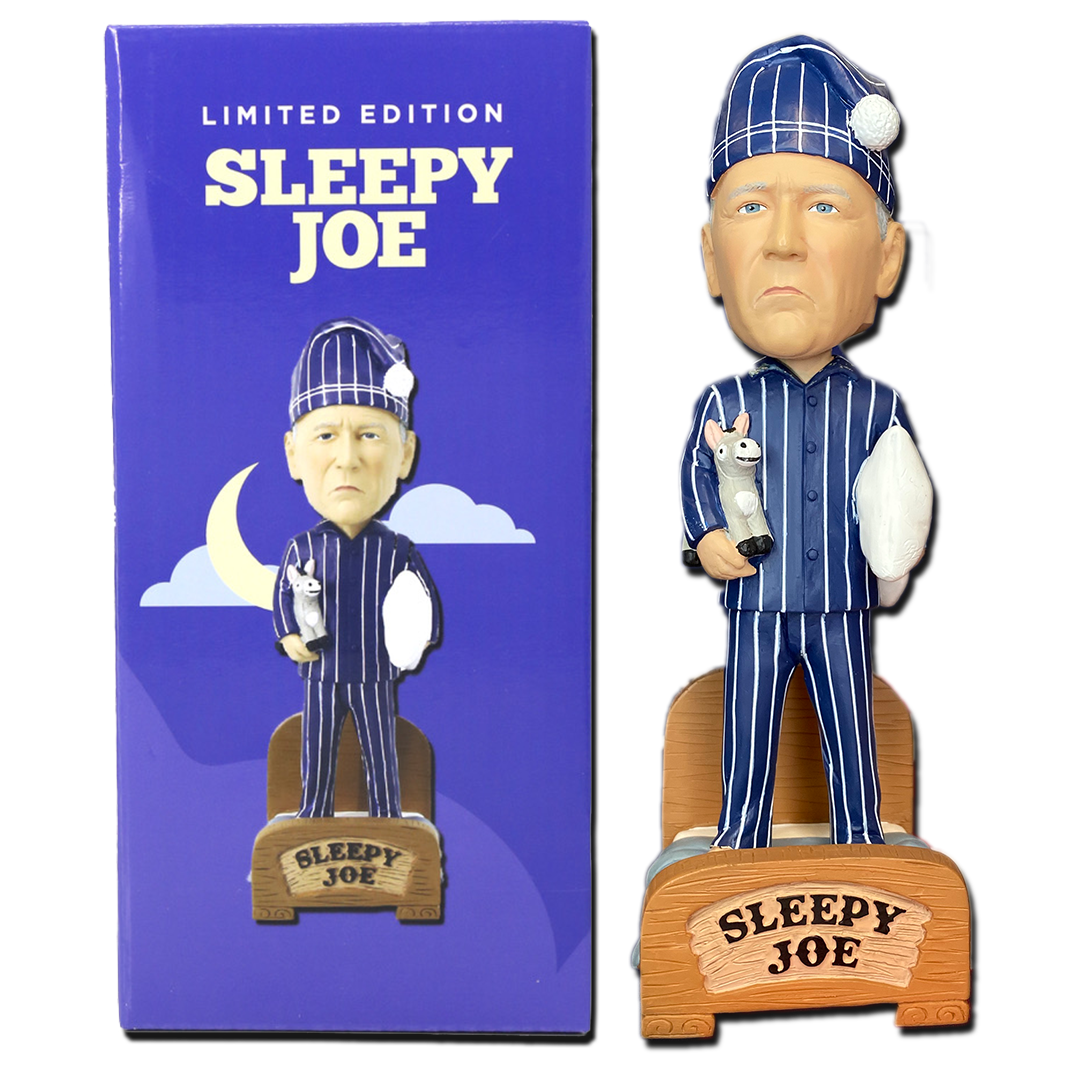 Order This Hilarious Bobblehead!
This is a limited edition collectible bobblehead that is a must-have for any conservative. This hilarious Sleepy Joe bobblehead is roughly 7.5 inches in height and comes with a premium display box. The bobblehead depicts Joe Biden wearing pajamas while standing on a bed and holding his pillow and stuffed donkey. This collectible is made from a polyresin material, which is a sturdy material that can be intricately molded, allowing a great level of detail with consistent texture.
Hand-painted
Biden's bed as a base
"Sleepy Joe" on the front
Comes in a premium collectible display box
Head actually bobbles

In-Depth Look